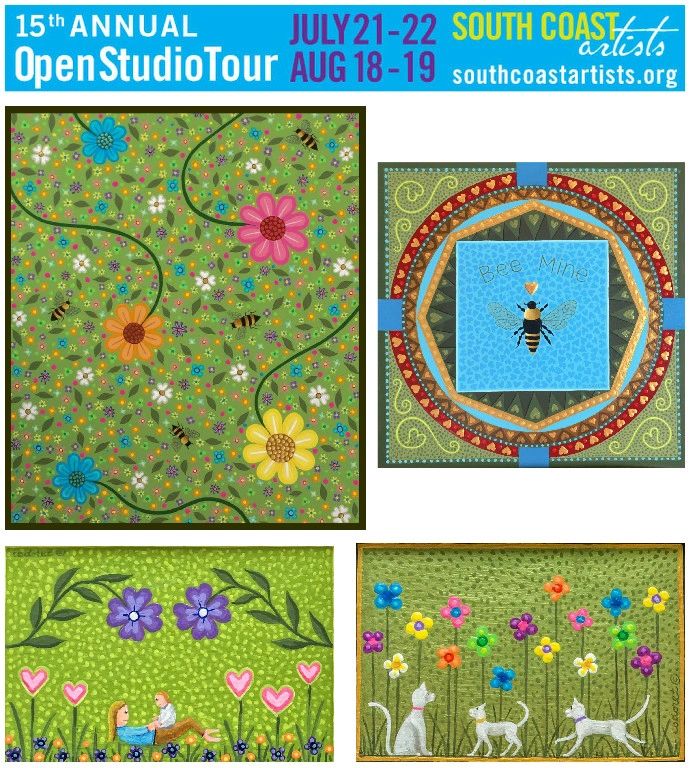 SCA Open Studio Tour
This year we celebrate our 15th annual South Coast Artists Open Studio Tour, happening on the third weekend in July and August, from 11-5.
Along with 75 other artists throughout the region, I will be exhibiting
new works and showing your just how it is I paint my detailed Storypaintings.
If you need more information you can go to our website - www.southcoastartists.org - or you can drop me a line.
Johanna and I look forward to seeing you this summer.
If you can't make it then, please consider making an appointment
to visit the studio and see the latest works. Thank you - don